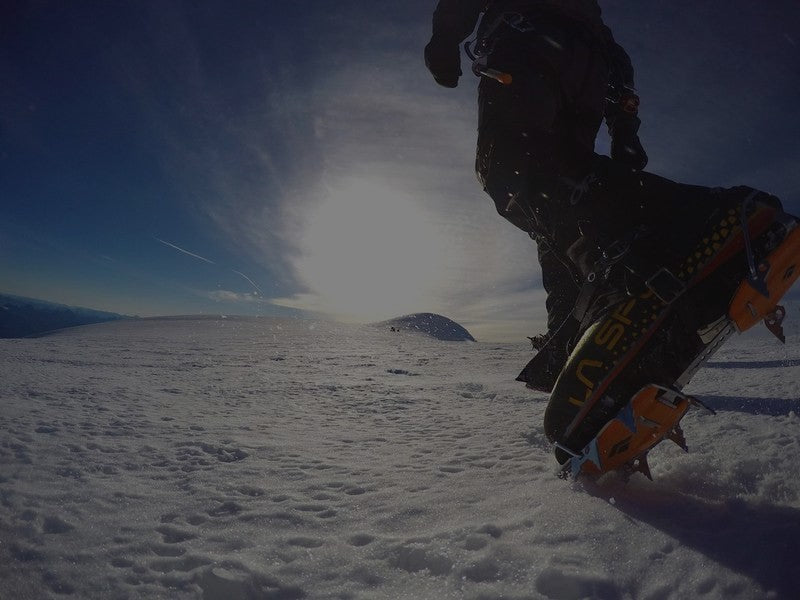 Mens Mountaineering Boots
Conquer the Toughest Peaks with High-Performance Mountaineering Boots in NZ
Embark on your next mountaineering adventure with confidence, equipped with the finest mountaineering boots from Dwight's. We offer a wide range of top-quality mountaineering boots in NZ designed to withstand the harshest alpine conditions while providing unparalleled support, protection, and comfort.
Our collection of mountaineering boots caters to both seasoned climbers and beginners looking to explore the majestic peaks of New Zealand. Crafted with precision and using advanced technologies, our boots are engineered to meet the rigorous demands of mountaineering, ensuring optimal performance on ice, rock, and mixed terrains.
When it comes to mountaineering, your boots are your lifeline. That's why we offer a diverse selection of men's mountaineering boots designed to fit various foot shapes and sizes. From snug-fitting alpine boots to insulated options for extreme cold, our boots provide a secure and comfortable fit, allowing you to focus on your climb without discomfort or distractions.
Our mountaineering boots are constructed with the highest quality materials to withstand the challenges of alpine environments. With features like durable leather uppers, reinforced toe caps, and waterproof membranes, these boots offer exceptional durability, protection, and resistance against moisture, ensuring your feet stay dry and comfortable even in the most demanding conditions.
Safety is paramount in mountaineering, which is why our boots are equipped with advanced technologies to enhance your stability and grip. Specialized outsoles with aggressive tread patterns, crampon compatibility, and shock-absorbing midsoles ensure superior traction, stability, and support, giving you the confidence to tackle challenging terrains and vertical ascents.
At Dwight's, we understand the importance of staying light and nimble in mountaineering. That's why our mountaineering boots are designed with lightweight materials without compromising on durability or performance. With their precise construction, these boots provide excellent ankle support while maintaining flexibility, allowing for efficient movement and precision footwork.
Prepare yourself for unforgettable mountaineering experiences with our exceptional range of mountaineering boots in NZ. Visit Dwight's website at dwights.co.nz today to explore our collection and find the perfect pair that will accompany you to new heights.