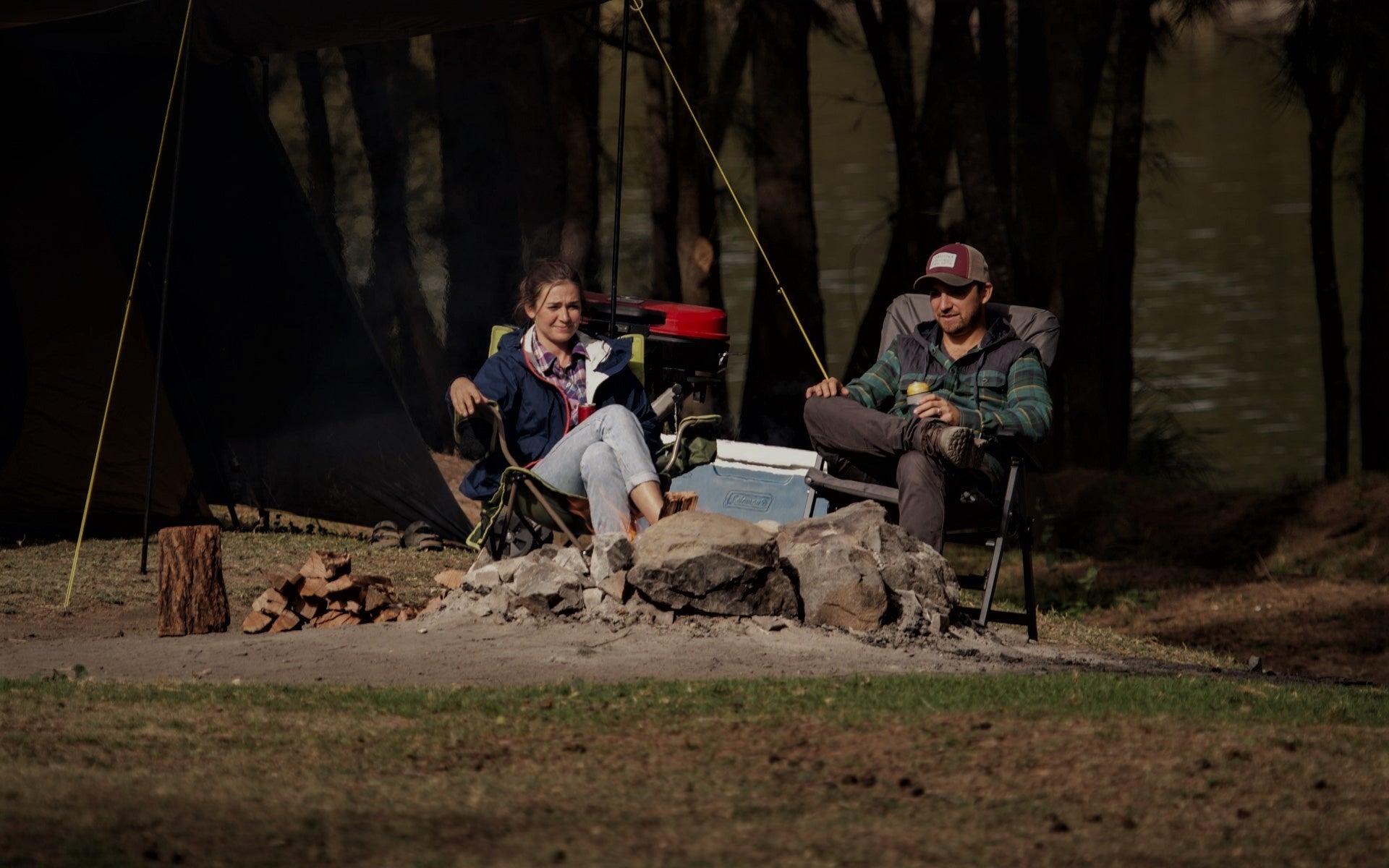 Enhance Your Camping Comfort with Premium Camp Furniture from Dwight's
Make your camping experience even more enjoyable and organized with our range of camp furniture, including the highly sought-after Oztrail Monsta Chair and camping wardrobes in NZ. Our selection features top-quality products designed to provide convenience, durability, and relaxation, ensuring that your outdoor adventures are truly unforgettable.
Keep your campsite neat and tidy with our spacious and practical camping wardrobes.
These versatile storage solutions offer ample space to keep your clothes, gear, and essentials organized and easily accessible. With multiple compartments, hanging rails, and sturdy construction, our camping wardrobes make it effortless to maintain order and create a cozy home away from home during your camping trips in NZ.
When it's time to relax, the Oztrail Monsta Chair is the perfect choice for ultimate comfort. This LSI (Latent Semantic Indexing) optimized camp furniture is designed with a spacious two-seater configuration, providing a cozy seating experience for you and your camping partner. Featuring a sturdy frame and padded armrests, the Monsta Chair offers exceptional support and relaxation. Whether you're enjoying a fireside conversation or soaking in the beauty of nature, this chair will become your favorite spot to unwind after a day of outdoor exploration.
At Dwight's, we understand the importance of versatile camp furniture, which is why we offer a wide range of options to suit different preferences and needs. Our collection includes 2-seater camp chairs that are perfect for couples or those who simply want extra space to stretch out. These chairs feature durable materials, comfortable padding, and adjustable features for personalized comfort, making them ideal for lounging by the campfire or enjoying a picnic in the great outdoors.
Complete your campsite setup with our camping couch, a must-have for cozy gatherings and relaxation. This portable seating option provides comfort and convenience, allowing you to kick back and enjoy the company of friends and family. With its compact design and easy setup, the camping couch is a versatile addition to your camping gear, providing a comfortable seating solution wherever your outdoor adventures take you.
Invest in high-quality camp furniture from Dwight's to elevate your camping experience. Visit our website at dwights.co.nz to explore our extensive range of camping wardrobes, the Oztrail Monsta Chair, 2-seater camp chairs, camping couches, and more. With our durable and comfortable camp furniture, you can create a cozy and functional campsite that feels like home, no matter where your outdoor explorations lead you.