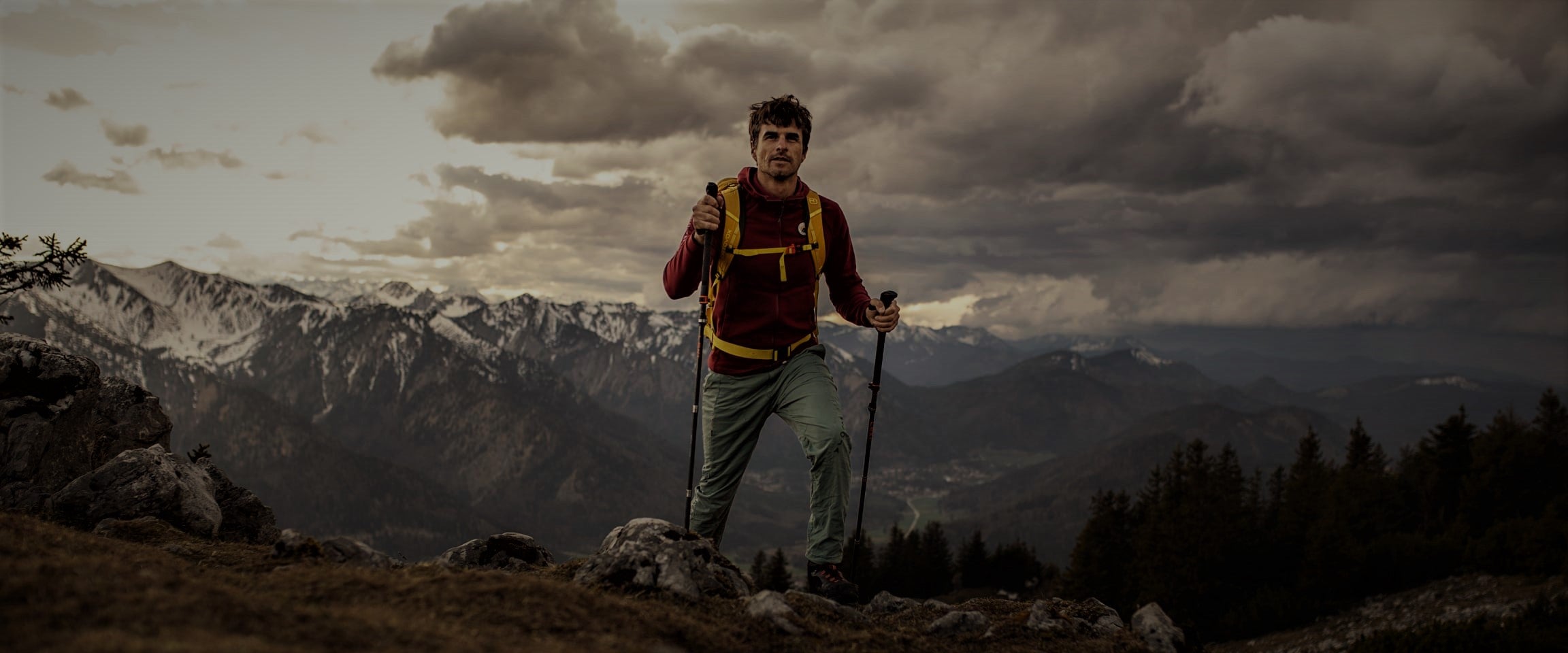 Trekking Poles: For a Safer and Easier Trek in the Mountains
If you've never thought about using hiking poles before, then maybe it's time you did? Hiking poles - also known as trekking poles or walking sticks in NZ - can make that hike easier, safer and much more enjoyable.
Our hiking poles might look simply but they can achieve wonderful things. For example, they can greatly minimize the chance of injuries and back pain by improving your posture as you walk. As you'll know only too well, hiking uphill causes you to lean forward, which increases the amount of strain on your back. But if you were to use hiking sticks in NZ during that ascent, you'll be able to stand straighter and reduce the impact on your back muscles.
Trekking Poles: How are they beneficial?
Hiking poles can also lessen damage to your joints, especially your knees. Poles can help your body engage different muscle groups which will take a major strain off your legs, thereby taking stress off your knees and reducing fatigue at the same time. 
For a challenging hike on an alpine trail or a daily walk around hilly city streets, it's time to start thinking about trekking poles. Check out our range below or contact us at Dwights Outdoors and we'll help you choose the perfect pole.
Trekking Poles are a popular trekking and hiking accessory. They assist trekkers and hikers in walking off the beaten track. They function by providing stability and reducing the strain on the joints while conducting outdoor activities in difficult terrains. Our Trekking poles in NZ are one of the most purchased products from the website.
Trekking poles are made to assist in uneven and rocky terrain. It supports posture while trekking and also ensures a safe trekking experience. Whereas, walking poles are accessories that are sporty and are best for smooth surfaces. Walking sticks in nz are useful in plain terrains, coastal areas and also mountains.
The Trekking poles help in maintaining stability while hiking or trekking activity in rough terrain. Most people carry a trekking pole to get into a rhythm while doing a trekking activity. Moreover, these poles are preferable and extremely helpful while crossing a stream, as these poles provide the support to anchor your way through slippery rocks.
Trekking poles help in maintaining balance while doing an adventurous outdoor activity. It is instrumental in reducing knee pain and increasing hill climbing ability and boosting endurance. Using trekking poles is helpful while crossing boggy grounds, crossing rivers, spree running, etc. activities that strain the balance and create pressure in the knees.
The Hikers using hiking sticks in NZ, usually pitch for 2 poles. Using 2 poles while an outdoor activity helps to maintain symmetrical support. The use of trekking poles is more important when you need to cross a river, or a slippery path or a difficult terrain.