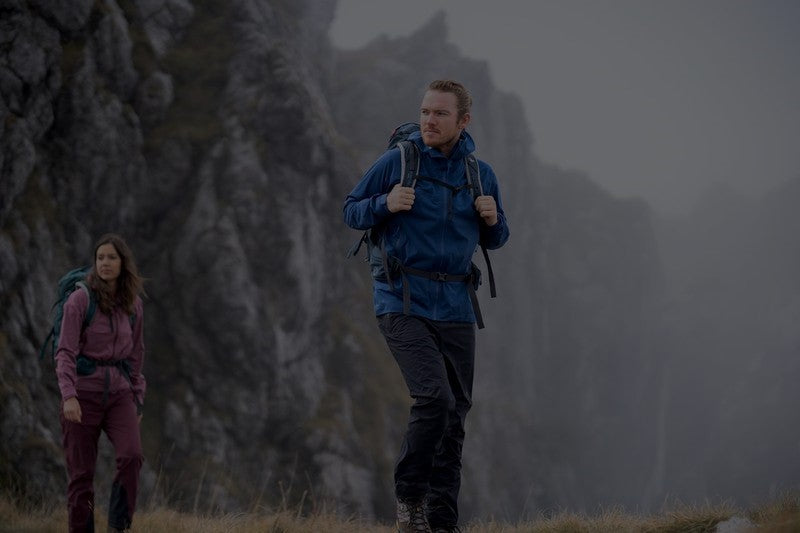 Buy The Best Waterproof Pants in New Zealand!
Shop quality waterproof pants at the best prices here! Explore our expansive collection of waterproof and fully breathable pants to pick one that best fits your camping or hiking requirements.
You must have often heard about the importance of carrying rain jackets or waterproof coats for camping, hiking, and trekking. But, what about waterproof rain pants and trousers? They are equally important outdoor wear, especially for terrains that are prone to downpours and snowstorms.
Waterproof pants can be life savers in various situations or circumstances. There are certain camping challenges and environments where carrying waterproof pants can benefit you in many ways. We also have an extensive kid clothing collection like kid's waterproof pants.
Dwights offers affordably-priced quality waterproof pants in NZ! Buy now!
Why Carry Waterproof Pants on Outdoor Adventures?
Rainy Hikes: Camping or hiking in terrains with damp and rainy weather can be daunting unless you have waterproof jackets and pants. So, if you are likely to hike through rain all day, ensure to include good rain pants in NZ in your camping gear.
Cold-Weather Adventure:Since waterproof pants incorporate insulating properties, they can keep you dry and warm in chillier temperatures.
Multi-Sports Trip:Several multi-sports activities require campers to wear waterproof trousers and jackets. For instance, activities like packrafting or paddling an inflatable boat would require you to stay in and out of water alternately. Waterproof pants can be exceptionally useful in these sports activities.
Dwight's Best-Selling Waterproof Pants In New Zealand
Rab Downpour Eco Overpant:This mono-polymer waterproof shell pant can be pulled on easily over a trouser and walking boot. It is a soft, dry, lightweight, and packable pant incorporating features like high breathability and waterproof performance.
Rab Downpour Plus 2.0 Full Zip Waterproof Overpant:This lightweight waterproof pant is made from recycled Pertex Shield fabric. It is a soft, comfortable to wear, compact to carry, and durable pant that comes with an elasticated waistband, a regular fit, and full-length side zips.
Rab Downpour Eco Full Zip Overpant: This waterproof pant is built with recycled mono-polymer fabric which is lightweight and breathable. It can shield you against extreme weather conditions, keeping you dry and warm throughout your hiking and hillwalking adventure.
Visit Dwight's website at dwights.co.nz to browse our extensive collection of women's waterproof pants. With our commitment to exceptional quality and customer satisfaction, you can find the perfect pair of pants to suit your outdoor lifestyle. Stay dry, comfortable, and stylish on your adventures with Dwight's women's waterproof pants.
Yes, waterproof pants are made up of breathable fabrics such as nylon, polyester, and a laminated membrane or coating. They can keep you dry and warm in any environmental condition. Get quality wet weather pants at affordable rates here!
Running a static-column test on a garment can help you determine if it offers waterproofness. Basically, a water-filled tube is held vertically over the garment being tested. If the water does not leak through the material, you can consider the garment to be waterproof.
Although you can customize your waterproof pants to the best fit, ensure to keep the underneath layering in mind. Your waterproof pants should be too loose or too tight. Always ensure buying weather protection pants that give you enough room between the pant and the wear underneath.
It's always better to wear a breathable base layer underneath your waterproof trousers. This will help you avoid trapping moisture inside the trouser. Wool and synthetic blends are preferably the best wears underneath waterproof pants since these fabrics are wickable.
Yes, waterproof pants are enough warm since they prevent water from reaching the skin. They are also capable of trapping body heat, keeping you dry and warm in all weather conditions.