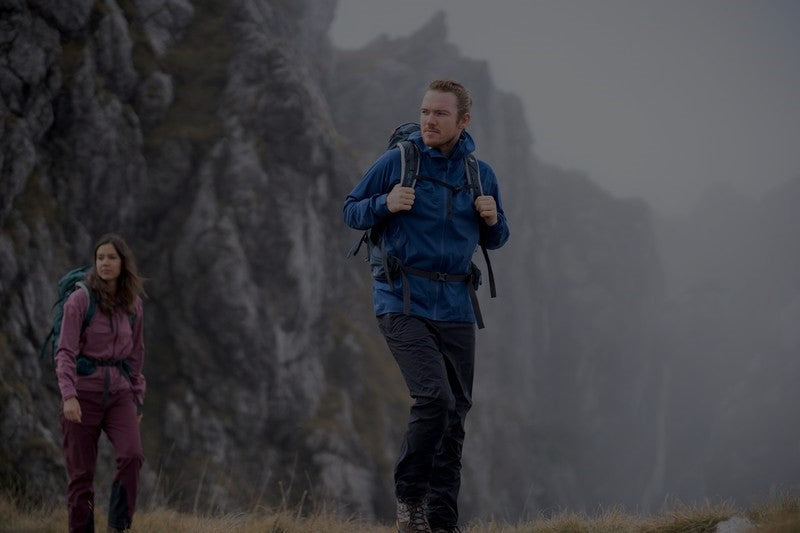 When it comes to precision and reliability in measuring distances during your outdoor adventures, look no further than Vortex rangefinders available at Dwight's. Our selection of Vortex rangefinders in NZ is designed to provide you with unmatched accuracy, clarity, and performance, ensuring you never miss a shot.
Stay Dry in Style with Men's Waterproof Pants in NZ
When it comes to outdoor adventures, unpredictable weather shouldn't stand in your way. Prepare for any conditions with our selection of men's waterproof pants, available exclusively at Dwight's in NZ. Designed to keep you dry and comfortable, our waterproof pants are the perfect companion for hiking, camping, fishing, or any outdoor activity where staying dry is a priority.
Crafted with the utmost attention to quality, our men's waterproof pants are made from advanced materials that provide superior protection against rain, snow, and moisture. The waterproof fabric creates a reliable barrier, keeping you dry even in the harshest downpours. With fully sealed seams and reinforced stitching, our pants offer maximum durability, ensuring they will withstand your most demanding outdoor pursuits.
We understand that comfort is essential when it comes to outdoor gear, which is why our waterproof pants are designed with both functionality and comfort in mind. The breathable fabric allows for excellent ventilation, preventing you from feeling overheated or sweaty during your activities. The adjustable waistband and articulated knees offer a customized fit, allowing for freedom of movement and flexibility on the trail.
Whether you're hiking through dense forests or traversing rocky terrains, our men's waterproof pants provide excellent protection against abrasions and snagging. The durable construction ensures they can handle whatever challenges nature throws your way. With their lightweight design, these pants are easy to pack and carry, making them a convenient choice for any adventure.
At Dwight's, we believe in offering a range of options to suit every individual's style and preferences. Our collection includes various designs and colors, allowing you to find the perfect pair of men's waterproof pants that not only perform exceptionally but also reflect your personal taste.
Don't let the weather dampen your outdoor experience. Visit Dwight's website at dwights.co.nz and explore our selection of men's waterproof pants. With their exceptional quality, comfortable fit, and stylish designs, these pants are a must-have for any outdoor enthusiast seeking to stay dry and enjoy every moment of their adventure.
Upgrade your gear and elevate your precision with Vortex rangefinders. Visit Dwight's today at dwights.co.nz to explore our wide range of Vortex rangefinders in NZ. With their exceptional accuracy and unmatched performance, Vortex rangefinders are the go-to choice for outdoor enthusiasts and professionals alike.