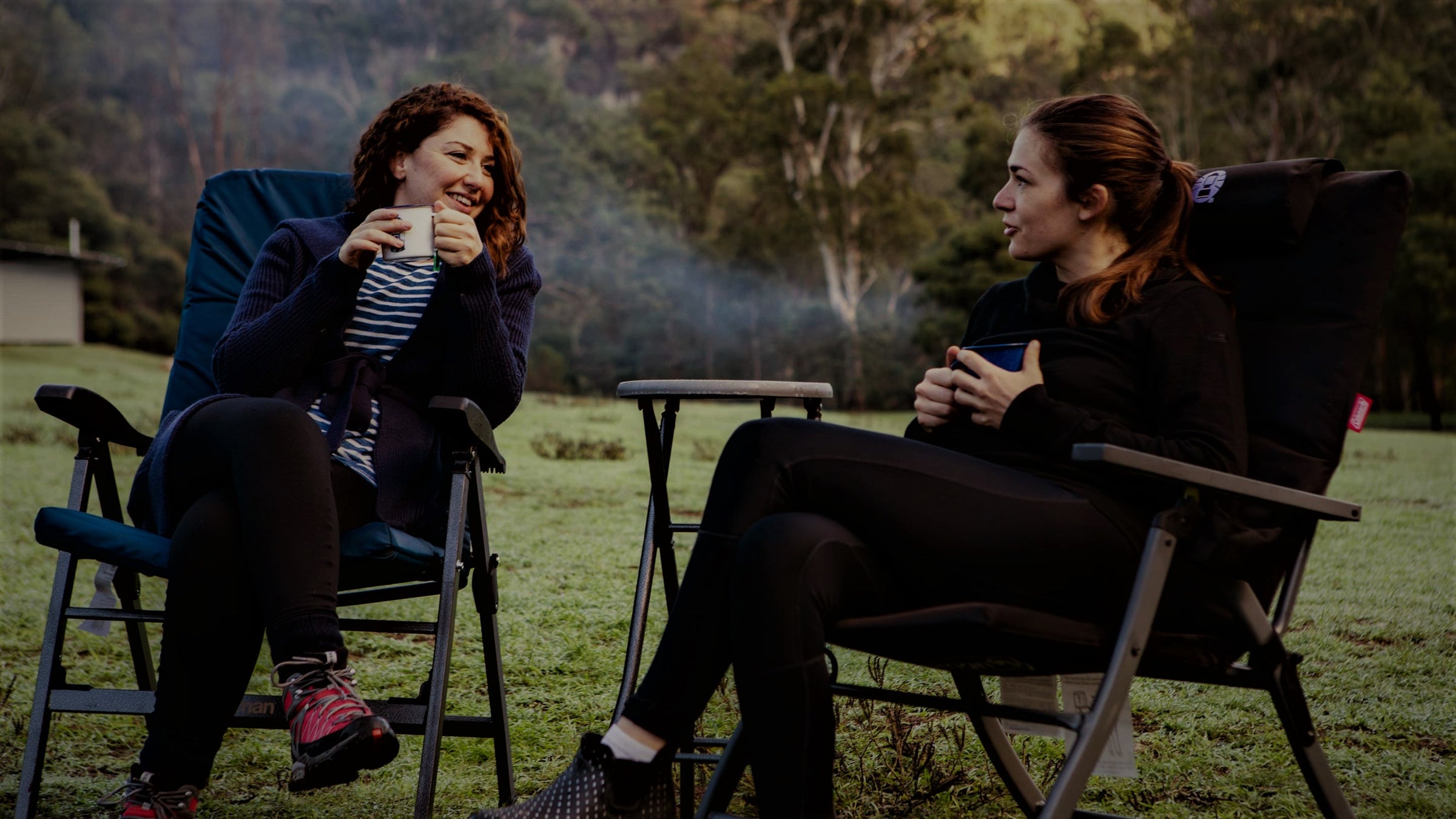 Camping chairs: A great addition to a comfortable camping
Kickstart your camping journey with camping chairs from Dwights Outdoor. A camping chair can help you make your camping time a leisurely one. You can engage yourself in your favourite pastime endeavours like book reading or listening to your favourite music.
Enjoying the view sitting in the recliner camping chair NZ and having a private chat with nature is an experience worth remembering. Apart from the essentials that are a part of any camping activity, these camping chairs in NZ are a perfect addition to the luxury camp experience.
These chairs are easy to carry while driving to your camping location and can be great to have when you are travelling with family and kids. The low camping chair in nz have become an essential part of camping as with them it becomes easier to enjoy your time in the outdoors. These chairs not only add comfort to your camping experience but also are greatly helpful in moving around in the camp.
Our Collection of outdoor camping chairs
Dwights Outdoors brings you an exclusive collection of camping chairs that could make your camping experience worth it. Our collection of camping chairs brings you the utmost comfort and convenience while at a camp.
The Galaxy two and three-seater camping chairs in NZ are the best time for a family camping endeavour. Have the most out of your time with your family and in the outdoors and make some memorable moments with these camping chairs. Moreover, these chairs are integrated with wine holders for the most relaxing holiday amidst nature.
The Coleman Converta Cot Suspension can be perfect for lounging through the day. With four back and two-foot positions, these chairs can be adjusted as per your preferred comfort level. These chairs are designed to give the right amount of comfort and incredible support even outdoors.
The Oztrail Resort 5-position armchair is a recliner camping chair in NZ is equipped with a drink holder that is moulded for the perfect support and comfortable seating outdoors. It is suitable across various age ranges and is secure and stable for the elderly and children.
Shop for the most versatile and comfortable camping amenities from Dwights Outdoors and make your camping experience worth remembering.
The outdoor camping chairs are foldable, lightweight chairs usually equipped with a canvas seat and backrest. They are the perfect amenity for outdoor activities as they are easy to set up along with being a portable option. These chairs can make provide the required support and comfort in lounging through the day.
The lightweight, portable and comfortable camping chairs in NZ have become a must-have for hiking and camping activities. They can be easily carried in the back of the car and pitched in your camp space without any complexity. These chairs can add the perfect combination of support and comfort to your camping experience.
If you are looking for camping chairs for backpacking, the key stats to consider are weight and packed size, whereas for country camping comfort is the most essential. Apart from these features, the other important features are the size and height and also the design preference such as the low camping chair in NZ or recliner camping chair in NZ.
Most camping chairs that are designed for comfort and support maintain a standard height of fifteen to eighteen inches. Whereas, backpacking chairs are usually low camping chair in NZ that have ground-to-seat height somewhere between nine to thirteen inches for they are more compact and smaller.