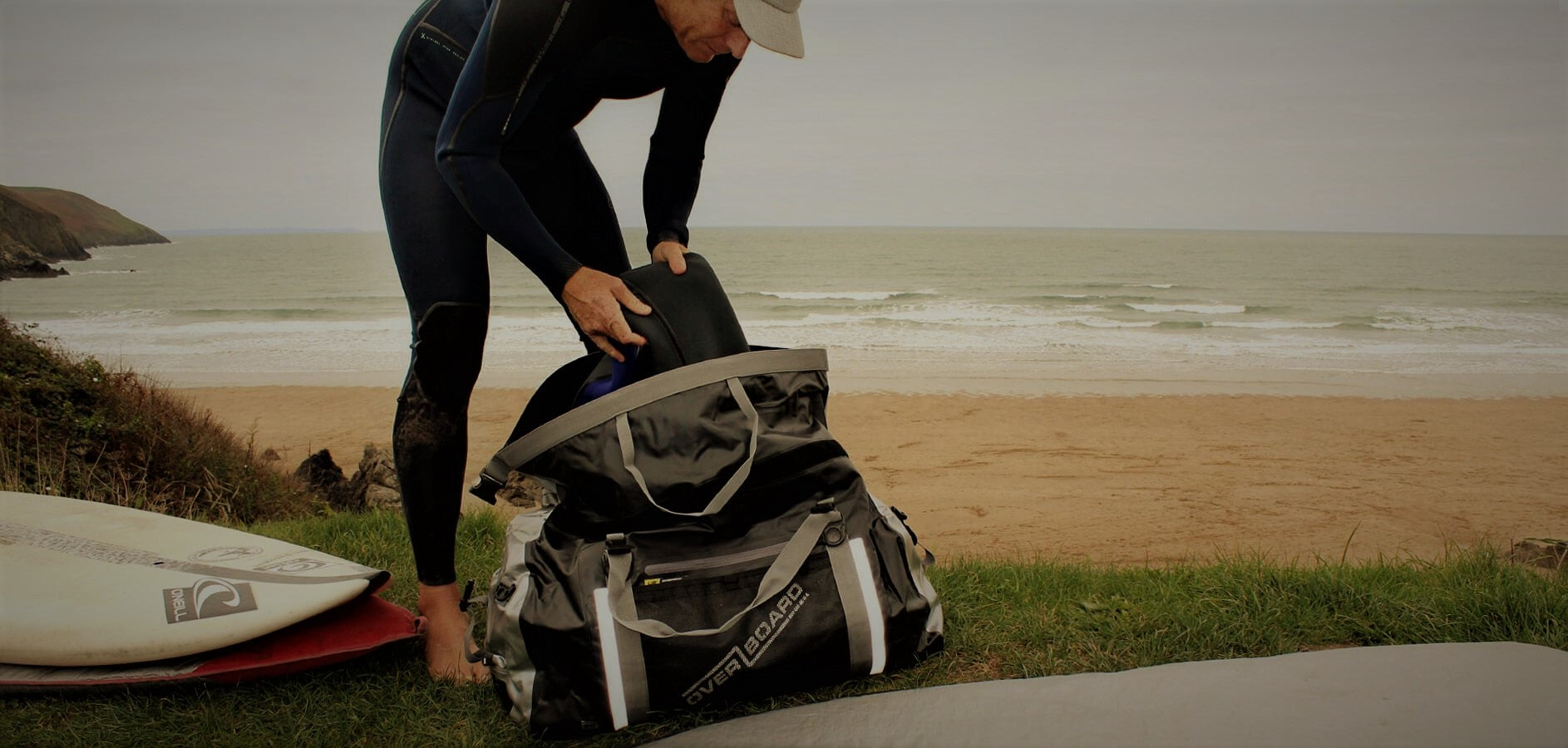 Dry Bags: A Weather Proof Luggage Solution 
Are you looking for a waterproof luggage solution for your outdoor activities? Want a bag that could be weatherproof? Dwights bring you the best quality waterproof dry Bags that could be the perfect partner for your adventurous getaway. 
Do you have a backpacking trip during the rains and are worried about your gear and other essentials? Shop for a waterproof backpack in nz from our website and get full protection against dirt, water, and sand. We bring to you the best quality products that are designed with specifications that will bring a weatherproof solution. 
We have an extensive collection of quality and branded backpacks that are best for outdoor camping, hiking or backpacking activities. With the inclusion of waterproof fabrics and zippers, these bags are made to be water-resistant and offer practical protection during an outdoor activity. 
Most of our backpacks are constructed from high-quality PVC Tarpaulin material that is waterproof and suitable for quick submersion. You can get the most out of your outdoor expedition without worrying about your stuff and gear, as whatever the weather is, your luggage will remain protected against water and dust. 
Shop from our Versatile Range of Waterproof Backpacks: 
Find the best quality waterproof dry Bags in our collection for an exciting and adventurous outdoor getaway. Enjoy the rain while trail walking or experience the kayaking adventure without worrying about any moisture damage to your gear. Shop for the most versatile range of backpacks that would provide waterproofing along with adaptable features so that you get full comfort and support during your outdoor adventure. 
Our collection of Dry Bags includes: 
Sealine Pro dry pack is a PVC-free large-capacity backpack equipped with a dry seal roll-top closure for better waterproof protection. 
The Overboard classic waterproof backpack in nz is the perfect luggage solution for any kind of water sport. With a fold-seal system, this bag is 100% waterproof and comes with a floating mechanism so that it floats safely when dropped in water.
SeaLine Blocker Drysack is a lightweight waterproof pack that packs stuff efficiently and in an optimally organised manner. With maximum space optimization, this bag is the perfect solution to pack your gear and stuff securely.
These are some of our best collections of waterproof backpacks that are popular among hikers and backpackers. Visit our website dwights.co.nz for many more backpacks in the waterproof backpacks category and shop according to your requirement.
Investing in a high-quality water-resistant backpack can help you with keeping your stuff and gear safe and dry during a rainstorm. The waterproof backpacks are made with waterproof material and zip along with a superior sealing system to avoid moisture getting into your stuff. If you are looking for options that could keep your gear safe during water sports then look for backpacks that are made to be externally weatherproof and are protected against water, sand, and dirt.
Waterproof backpacks usually come in two different types of categories, water-resistant and waterproof. The water-resistant variety will only resist the water to a certain point. There are chances that water could break in with prolonged exposure. However, the waterproof variants are the ones that are completely protected against any sort of water assault. The waterproof bags are made to be 100% waterproof which will keep your stuff dry even after a quick submersion in the water.
Dry bags are flexible container-like bags that uses a unique sealing technology to seal the bag in a watertight manner. These bags are best for outdoor water activities that will expose your luggage to rain or water bodies. Popularly, these bags are used for kayaking, canoeing, rafting, canyoning, skiing, snowboarding, etc. sports or activities where your gear can be exposed to water. This bag with an innovative locking system protects your important documents and gear from getting wet.
Dry Bags are typically extremely durable and can last for years. These bags are made from strong waterproof materials like PVC or rubber coated Nylon and so are heavy-duty. On average, these bags can last for 10+ years in a commercial setting. However, in a personal setting with more care and proper maintenance, it will last for many more years without any major wear and tear.