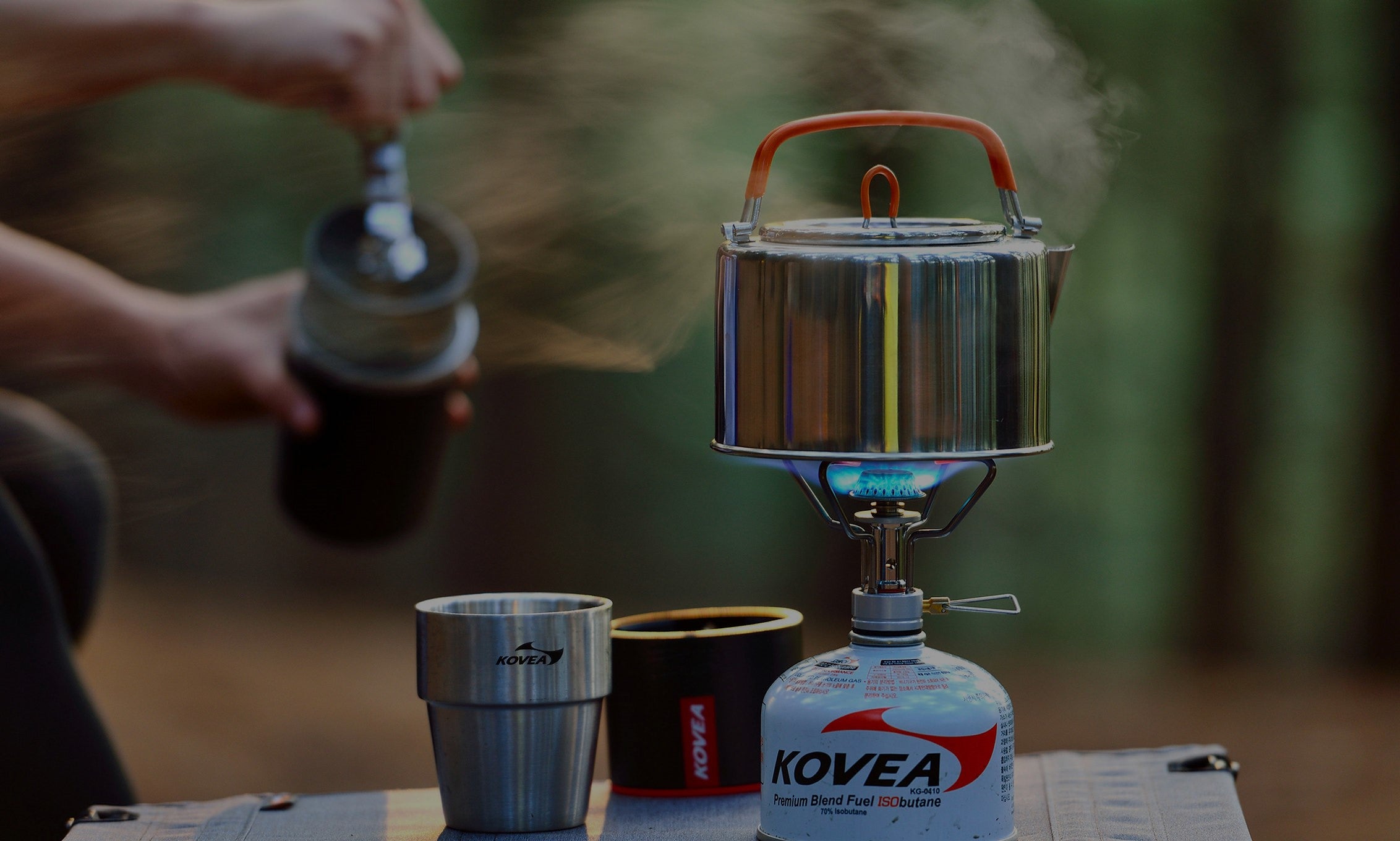 Welcome to Dwight's Kovea Hiker Stove and Fuel Collection - your ultimate destination for high-quality outdoor cooking gear!
As an authorized retailer of Kovea products, we take pride in offering a diverse range of camping stoves, fuel, and gas canisters to enhance your outdoor cooking experience.

The Kovea Hiker Stove is a reliable and compact cooking solution, perfect for camping, hiking, and backpacking adventures. Designed with portability and efficiency in mind, this stove is ideal for preparing hot meals and beverages on the go.

To ensure a seamless cooking experience, we also provide a variety of Kovea fuel options, including gas canisters that are compatible with the Kovea Hiker Stove. These fuel canisters are designed for safe and efficient use, ensuring you have a steady and reliable heat source during your outdoor culinary endeavors.

At Dwight's, we are committed to providing only the best outdoor cooking gear, and Kovea's reputation for quality and innovation aligns perfectly with our values. Each product in our collection is carefully selected to meet the needs of outdoor enthusiasts and deliver outstanding performance in various conditions.

Shop online at Dwight's Kovea Hiker Stove and Fuel Collection NZ and explore our user-friendly website that guarantees a seamless browsing experience. Our friendly team is always ready to assist you in finding the ideal Kovea products to suit your specific outdoor cooking needs.

Join the community of outdoor enthusiasts who trust Kovea for their cooking gear. Invest in the Kovea Hiker Stove and fuel canisters for a satisfying outdoor culinary experience that elevates your camping trips and adventures.

Prepare yourself for delicious meals under the open sky with the Kovea Hiker Stove and Fuel Collection. Dwight's - your trusted companion for enjoyable outdoor cooking experiences. Start cooking up memories with us today!