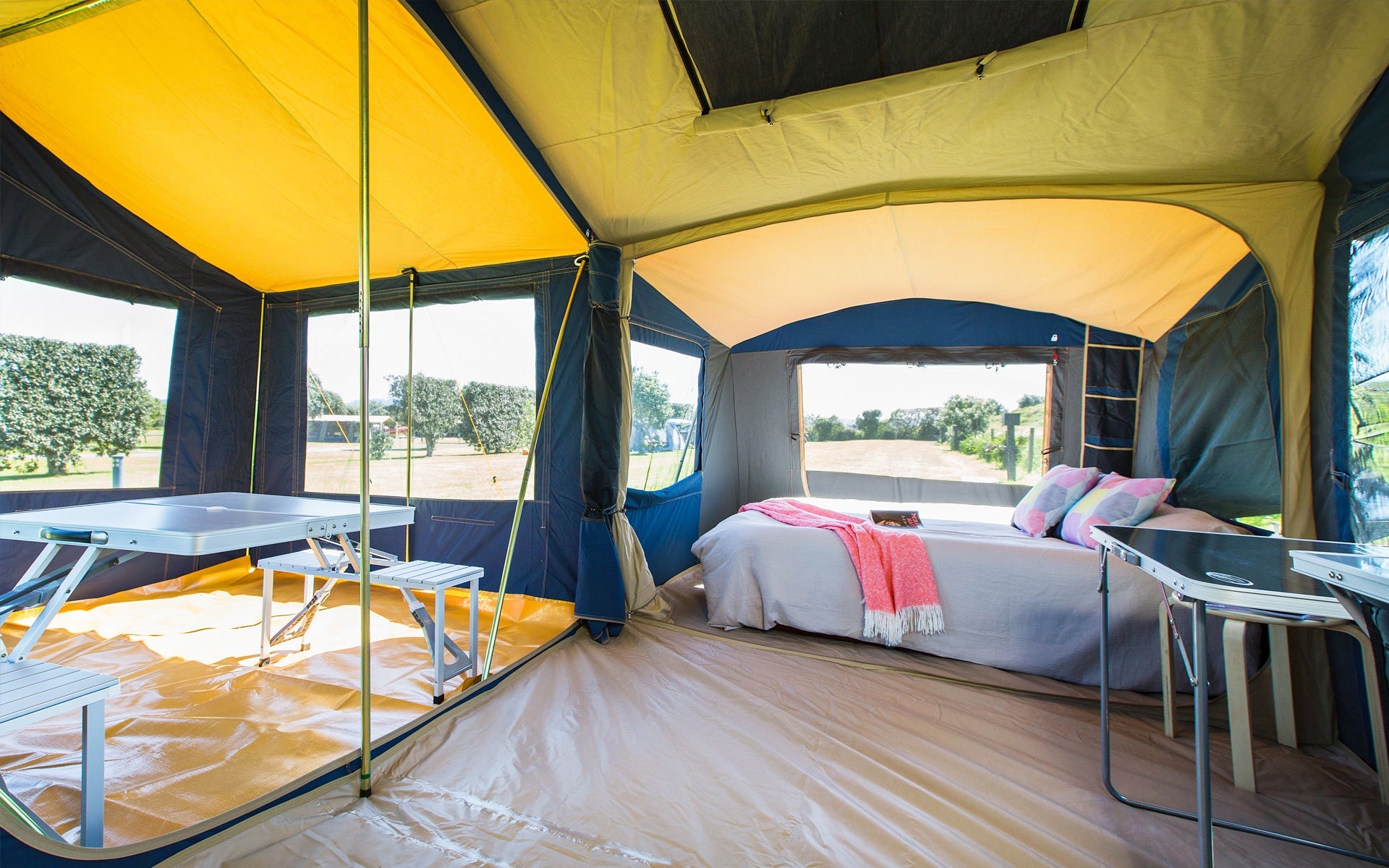 Tent repairs: An Essential part of Camping
Did you know that your tents require time-to-time maintenance and repair so that they last for a longer period? Well, this is very true, with proper care and maintenance you can make your tents last for more time.
Dwights understands the demand and requirements of fellow campers and thus brings an exclusive collection of items that help in tent repairs. From tent poles to tear aid, from waterproofing to guy rope, and from tent repair kits to mesh screen patches, we have got you covered.
If you are a frequent camper, you might have come across situations where camp tent repairs are urgent and need to be addressed soon to keep you through the adventure. It is recommended that either after every camping adventure or before a camping activity, you need to check your tent for any specific repairs and cross the functionality of the tent.
This helps in recognising the wear and tear and making repairs for the same. We have a wide collection of diversified items that covers almost all major situations of a camp tent. To make tent repairs all the more affordable and convenient, we bring you solutions for your tent. We understand it is not always in the best interest to go for a new tent and so repairing and maintenance are of utmost importance.
Dwights Outdoors: Making tent repairs easier
With Dwights Outdoor you find the solution for any major or minor wear or tear of your tent. You need not compromise with a torn tent and neither have to make unplanned purchases for a new tent when you can invest and repair the one you have.
Get Nylon repair tapes that are versatile enough to repair tents, sleeping bags and other fabric camping gear. Or invest in a tent fabric sealant to restore the PU coatings on nylon tents. All that you need to restore the condition of your tent is available with us.
Visit our website for an exclusive collection of repair needs for camping and hiking gear.
Sealing the tent is an essential part of tent repairs. It is recommended that you keep the waterproofing of your tent up-to-date to avoid inconvenience while camping. You should try to reapply to waterproof every 1 to 3 years, depending on the usage.
Travelling with a tent repair kit with repair aids can be hugely beneficial as you need not cut short your family vacation because of a simple tear in your tent. These adhesive patches are a great option and versatile to be used with different camping fabrics.
Of course, tent repairs are popular among veteran campers as they are particularly sure of which tear can be sorted by a repairing patch or kit and which requires replacement of the tent.
Almost all lightweight backpackers' tents are made of silicon nylon or silnylon. These tent repairs can be done with a silicon sealant.