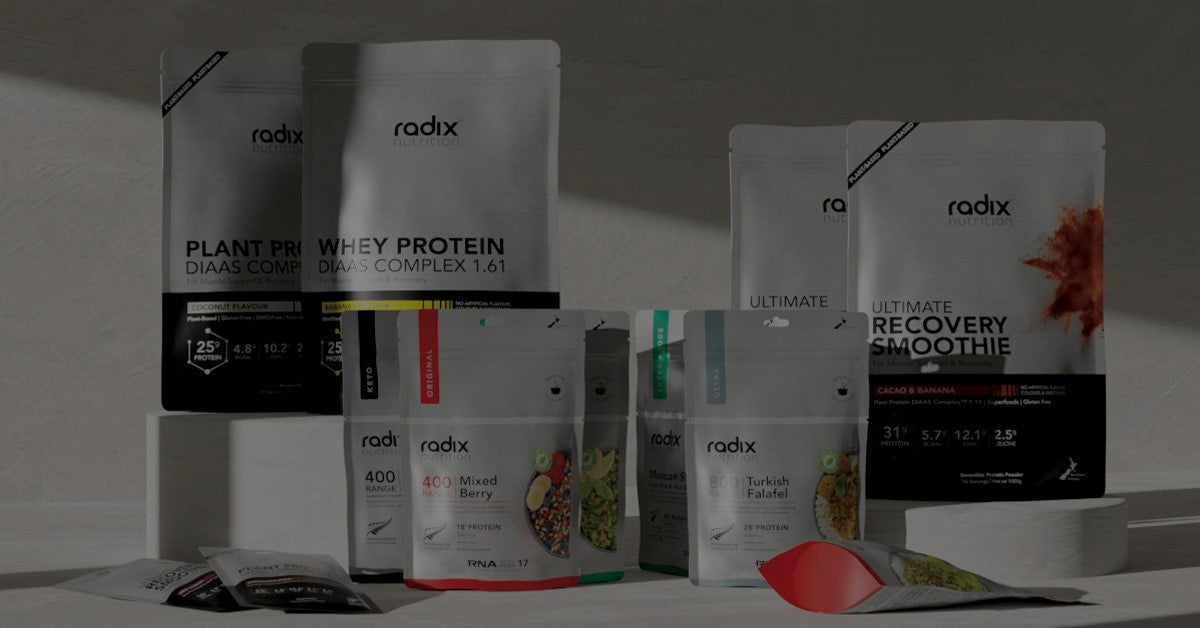 Welcome to Dwight's Radix Nutrition Collection - your ultimate destination for high-quality Radix meals and nutrition products in NZ!
As a proud retailer of Radix Nutrition, we offer a diverse range of nutrient-rich meals that cater to your active lifestyle and nutritional needs.

Radix Nutrition is dedicated to providing convenient, healthy, and delicious meals that fuel your adventures, whether you're hiking, camping, or simply living an active life. Our Radix Nutrition Collection features a variety of meals, each carefully crafted to provide the essential nutrients you need for optimal performance and recovery.

Whether you're a professional athlete, an outdoor enthusiast, or simply someone looking for a balanced meal on the go, Radix meals are the perfect solution. These meals are designed to be lightweight, easy to prepare, and packed with the right combination of proteins, carbohydrates, and fats to keep you energized throughout your day.

At Dwight's, we are passionate about offering the best in nutrition, and our selection of Radix Nutrition products reflects that commitment. Each meal is made from premium ingredients, ensuring you get the best possible nutrition without compromising on taste.

Shop online at Dwight's Radix Nutrition NZ and explore our user-friendly website that makes it effortless to find the perfect Radix meals to suit your preferences and dietary requirements.

Join the community of health-conscious individuals who rely on Radix Nutrition to power their active lifestyles. Invest in Radix meals and experience the convenience of nutritious meals that support your overall well-being.

Embrace the power of optimal nutrition with Radix Nutrition. Dwight's Radix Nutrition Collection - your partner in nourishing your body for all your adventures. Start fueling your journey with us today!